Programming Arduino with colorimeter firmware¶
Note: If you received a pre-programmed Arduino with your colorimeter kit you can skip this step.
Download the Arduino colorimeter firmware from http://www.iorodeo.com/software/colorimeter.
Unzip the downloaded file to a known location. After unzipping, you should see an "colorimeter_firmware" folder containing the different files used by the firmware.
Connect your Arduino board to the computer, start the Arduino IDE (installation instructions available at: http://arduino.cc/en/Guide/HomePage) and open the main firmware file "firmware.pde". This file should compile without needing to download additional libraries.
Select the Arduino Uno board model
Select the serial port it is using (under "Tools" menu of the Arduino IDE)
Upload the colorimeter firmware to the Arduino board [1].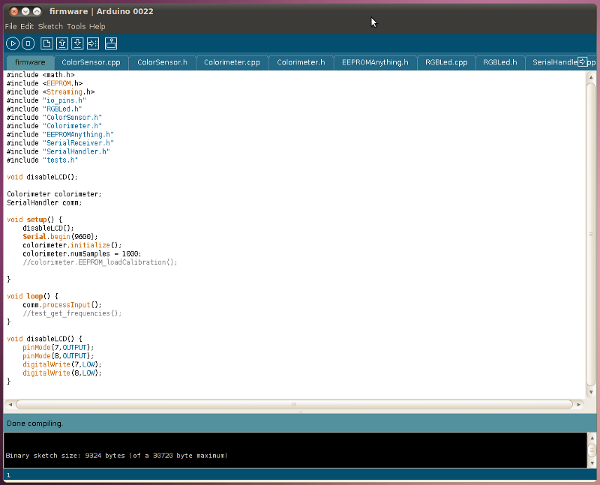 Footnotes