Assembly Step 3: Enclosure top assembly¶
The top part of the transilluminator has a total of 4 layers of acrylic which are used to mount the diffuser, the transilluminator glass and a UV transmissive protective cover. These top layers are secured in place with the four enclosure top screws and the standoffs.
Parts List¶
Assembled part from Step 2
Diffuser
UV transilluminator glass
Four remaining acrylic top plates (enclosure top, filter holders (2) and solacryl cover plate)
Diffuser screws, enclosure top screws (hardware Bag B)
Instructions¶
Attach the diffuser to the ⅛" enclosure top using the diffuser screws.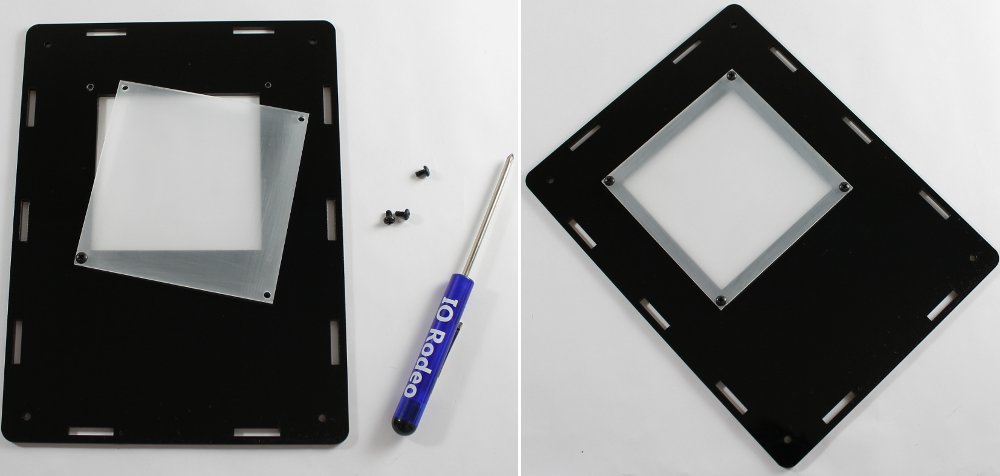 Place the enclosure top onto the assembled enclosure from the previous step with the diffuser on the inside of the enclosure as shown in the image below.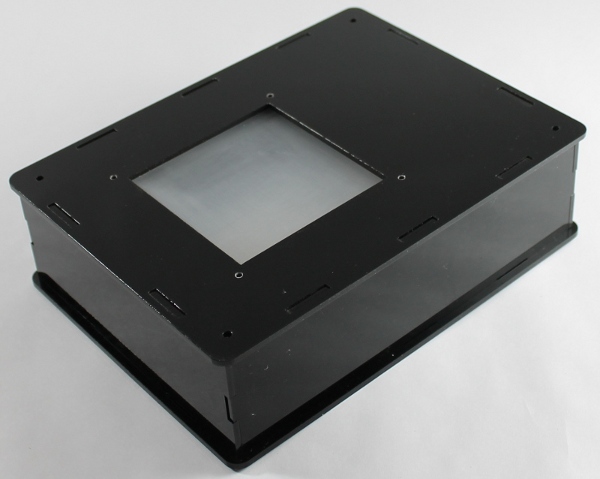 Place filter holder # 1 onto the enclosure top. Next, place the transilluminator glass into the filter holder slot.

Next, place filter holder # 2 onto the enclosure followed by the UV-transmissive cover. In each corner place an O-ring and one of the enclosure top screws. Tighten down with the screwdriver.