Viewing a gel with the UV Transilluminator¶
Once you have your mini-gel prepared and stained, place it onto the transilluminator underneath the hinged lid as shown in the Images below. Always operate the UV-B bulb with the hinged lid closed. Switch on the transilluminator. At this point you should see your DNA bands.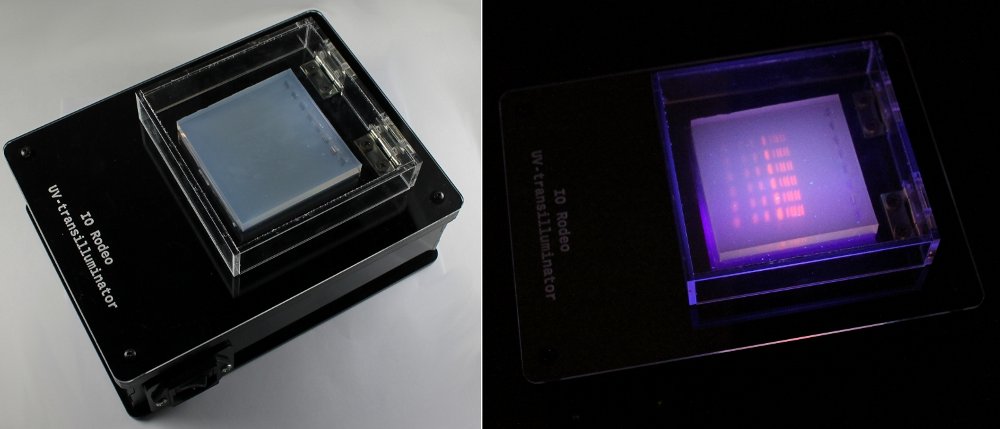 Safety Notes¶
The gel above has been stained with ethidium bromide. As ethidium bromide is a toxic chemical with strict safety protocols, it is only recommended that you use this dye in a lab with established handling, storage and waste disposal procedures in place. Other users are strongly recommended to use the less toxic dyes such as SYBR-Safe instead, which can be handled and disposed of more safely. The transilluminator does come with a safety lid for viewing the gel. However, when the lid is not in place, safety glasses must be worn when operating the UV-B bulb.