Open source DIY Kit¶
Documentation for making the variable (25-100V) electrophoresis power supply.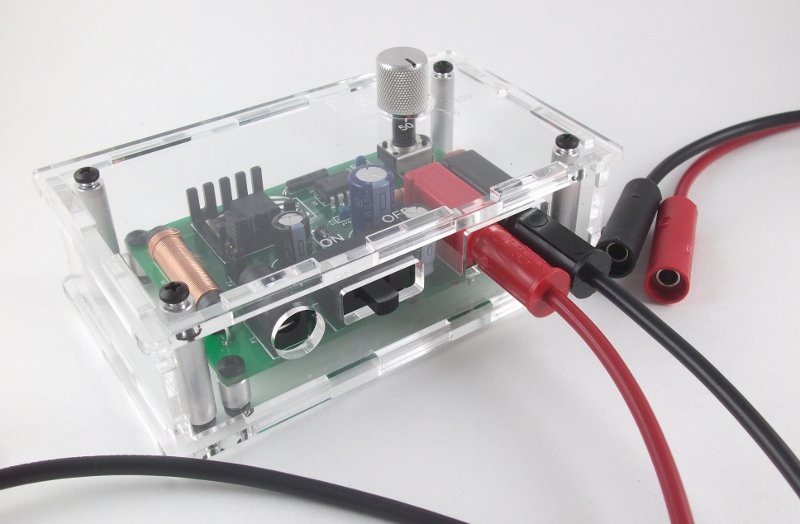 Kit Contents¶
Electrophoresis power supply kit, Cat # IMG-08 includes the following parts:
Electrophoresis power supply PCB v1.3
Electronic components: 20 through-hole components
Enclosure laser cut parts: 1/8" clear acrylic
Enclosure hardware: Standoffs, machine screws and a mini screwdriver
Additional equipment¶
Soldering equipment
Wire clippers
Multimeter for testing
15V, 1.6A DC power supply: 2.1mm plug, center +ve, e.g. Jameco Cat # 380173
Banana plug/banana jack cords: e.g. Pomona Electronics Cat # 4702-24-0 (black, 24") and 4702-24-2 (red, 24").
Note that the 15V power supply and banana plug/banana jack cords can be purchased with the kit.